Magic Mike Live. 
Donny & Marie. 
Carrot Top. 
If any of these names fail to move you, it's clear that you need this guide to the best shows in Vegas. 
These are the performances you actually want to see, the shows that will remind you just how many talented and well-trained artists work and live in this town. 
The ones not named Carrot Top, of course.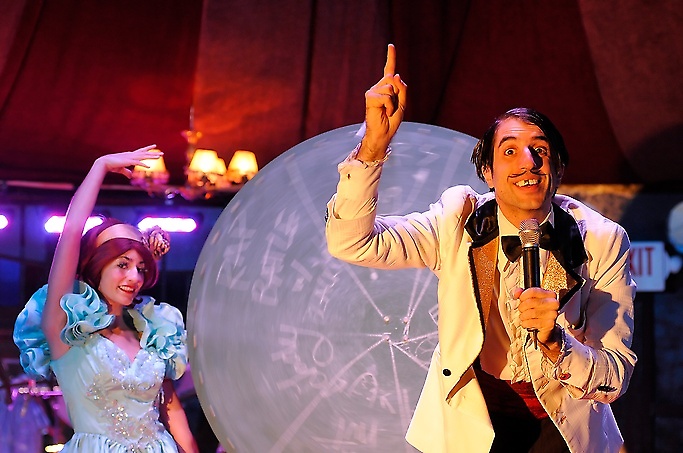 You Require: Spell-binding feats of acrobatics. With some raunchy comedy on the side. 
You'll Receive: A verbal drubbing from Absinthe's gut-busting MC, along with a German circus tent, a dominatrix in a bubble, a sexy sacrilegious act on roller skates and the crazy feeling that someone is right about to drop on their/your head at any second.
411: 8pm or 10pm, $99-$139, Absinthe at Caesars Palace, 3570 S Las Vegas Blvd, 855-234-7469, tickets here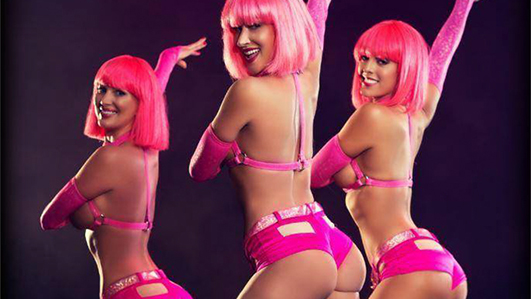 You Require: Some skin. But you know, date-friendly and artistic and stuff.
You'll Receive: Topless Europeans of matching height, skilled dancing, vintage Sophia Loren, elaborate set-ups and $500,000 in costumes that are mostly not being worn.
411: 9pm, $50-$91, Crazy Girls at Planet Hollywood Resort and Casino, 3667 S Las Vegas Blvd, 866-919-7472, tickets here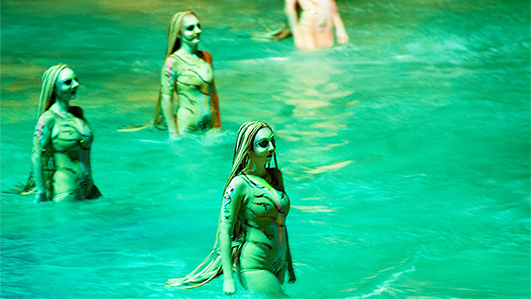 You Require: Cirque du Soleil. With more captivating visuals and less freaky French clowns. 
You'll Receive: Beautifully shaped people making beautiful shapes while suspended in the air, large bodies of water inside a casino, trippy things being done in said bodies of water, and, okay, maybe a couple of freaky French clowns.
411: 7pm and 9:30pm, $98-$295, O by Cirque du Soleil at Bellagio, 3600 S Las Vegas Blvd, 702-693-7111, tickets here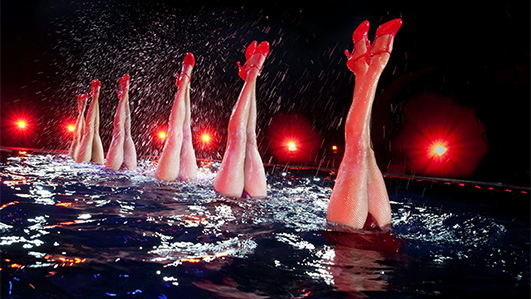 You Require: More sexy acrobats in water. But seriously, no weird fucking clowns this time. You mean it.
You'll Receive: Water, fire, underwater tangos, swimmers and high-divers—in a beautiful dream of a procession called the Reve.
411: 7pm and 930pm, $115-175, The Reve at Wynn Las Vegas, 3131 S Las Vegas Blvd, 702-770-9966, tickets here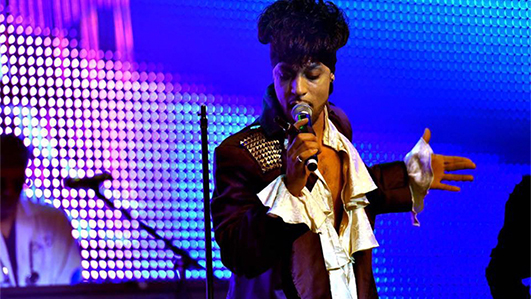 You Require: A time-machine so you can watch Prince play.
You'll Receive: Eh, not exactly that. But a guy that looks like Prince and sounds like Prince and does a damn good job pulling off a Purple Rain tribute concert. Look, you should be pretty drunk by now anyway.
411: 9pm, $49-$76, Purple Reign at Westgate Las Vegas Resort and Casino, 3000 Paradise Rd, 800-222-5361, tickets here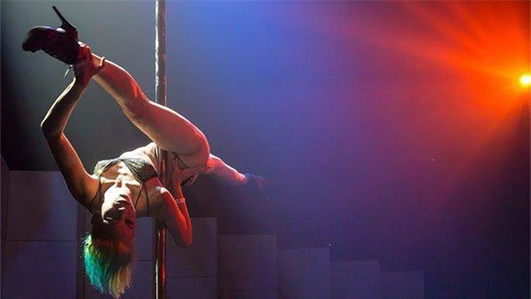 You Require: An evening with one of those well-toned Cirque du Soleil performers during one of their nights off.
You'll Receive: A ticket to Mondays Dark, where Vegas Strip performers come together on their off days to give a taste of their Vegas shows for noble causes. So, pretty close.
411: Mondays, 8pm, $20-$50, Mondays Dark at The Space, 3460 Cavaretta Court, 702-903-1070, tickets here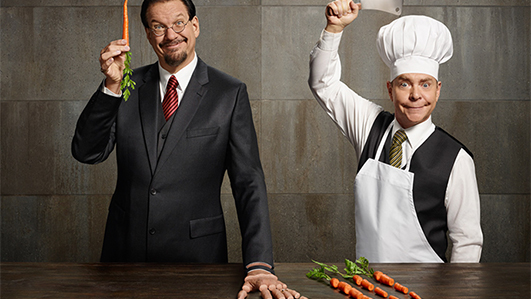 You Require: Magic. Yep, there's someone in your crew who still believes.
You'll receive: The legendary and hilarious Penn and Teller, along with some guns, knives, showgirls and even a few cows. For magic tricks, of course. Your room does have that policy about livestock.
411: 9pm, $77-$169, Penn and Teller at Rio, 3700 W Flamingo Rd, 702-777-7776, tickets here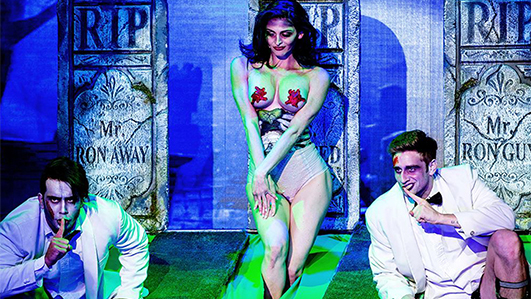 You Require: Zombies. And burlesque. And yes, in the same place.
You'll Receive: Hot corpses, a 1950's sci-fi setting, zombie jokes, some funny new feelings that you're not totally sure how to manage.
411: 8:30pm, $79-$99, Zombie Burlesque, V Theater at Planet Hollywood Resort and Casino, 866-932-1818, tickets here